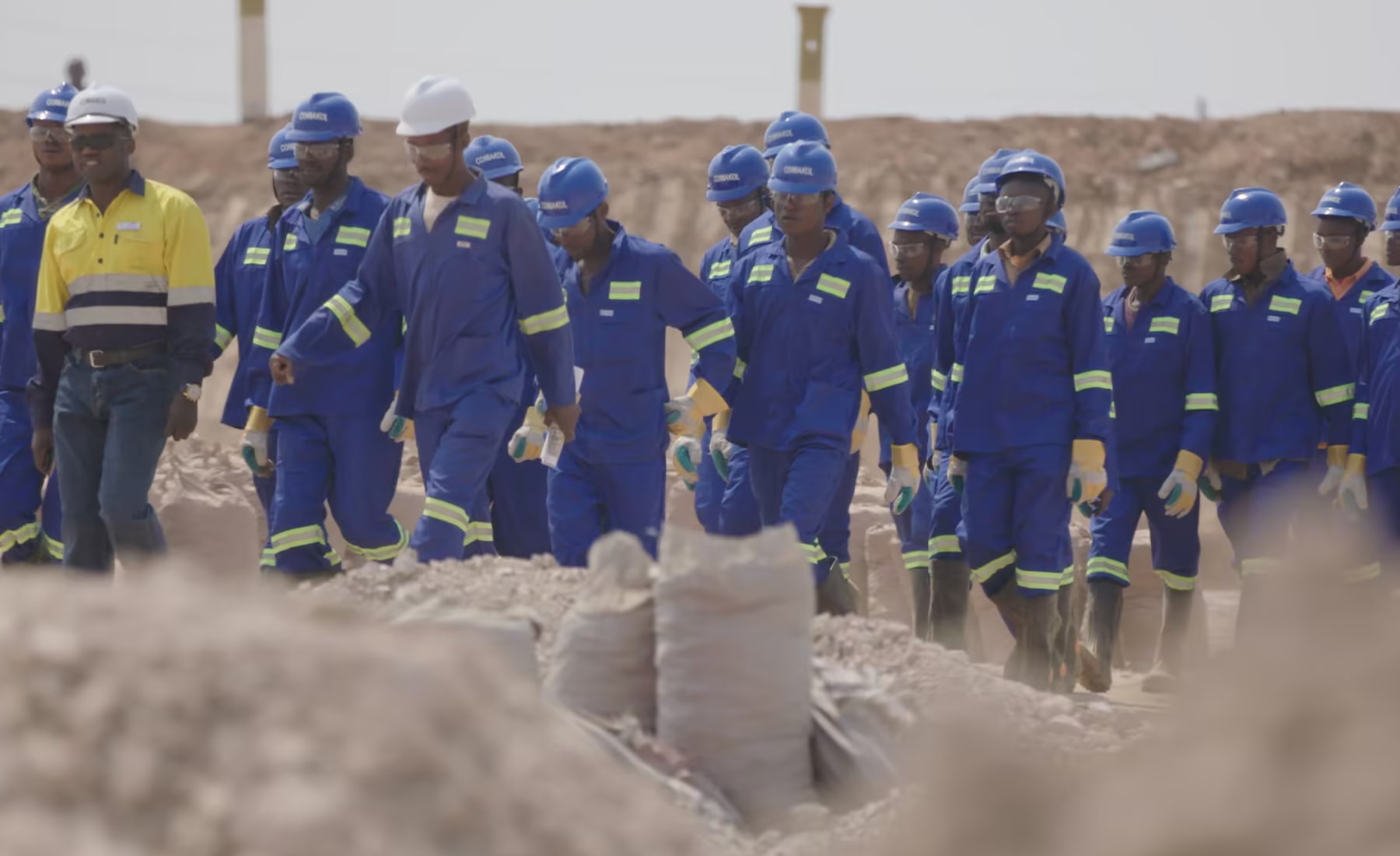 Advancing responsible ASM cobalt in the DRC
At Kumi our motto is 'building commercial success with social value'. We believe it is in the best interests of business to proactively address challenging social or environmental issues in their supply chains. We are also firm believers in the power of business to drive transformative change in challenging environments.
One supply chain that we are very focused on is cobalt; a mineral for which there is massive and rising market demand, as well as significant concern about the social impacts of its extraction by artisanal miners in the Democratic Republic of Congo (DRC). It is estimated artisanal mining in the DRC accounts for well over 10%, maybe even as much as 25%, of global cobalt production.
Kumi working with Trafigura, Chemaf and Pact to bring on-the-ground impact
We are therefore very proud of our role supporting Trafigura and its supplier, Chemaf, in the development of a formalised artisanal mining site of unprecedented scale within the mine development plan for the Mutoshi concession in Kolwezi, DRC. This project, which Trafigura and Chemaf are undertaking in partnership with the international NGO, Pact, epitomises the large-scale change that Kumi seeks to support through the services we provide to our clients.
Kumi's role is to work alongside all actors involved at Mutoshi to promote responsible artisanal production. We provide advice on the implementation of effective management controls for health, safety, environment and community engagement, based on international standards and an ongoing assessment of risks at the site. We act as independent assessors to the project, advising Trafigura's management on project progress and recommending actions to address identified risks.
The following film provides an overview of the responsible ASM project at Mutoshi and the progress achieved to date (click on the image to watch):
www.trafigura.com/responsibility/responsible-sourcing
Engagement of ASM encouraged in OECD Due Diligence Guidance
The engagement of artisanal and small-scale mining (ASM) by large scale mining operators is encouraged in the OECD Due Diligence Guidance for Responsible Mineral Supply Chains. The OECD has also made an explicit call to stakeholders in the mining industry to support the inclusion and formalisation of ASM communities where feasible. Such engagement is recognised by civil society organisations as a powerful means for enabling social and economic progress in resource-dependent communities.
That doesn't mean, however, that it is easy. Our Managing Director, Andrew Britton, discusses what it takes in this video clip.