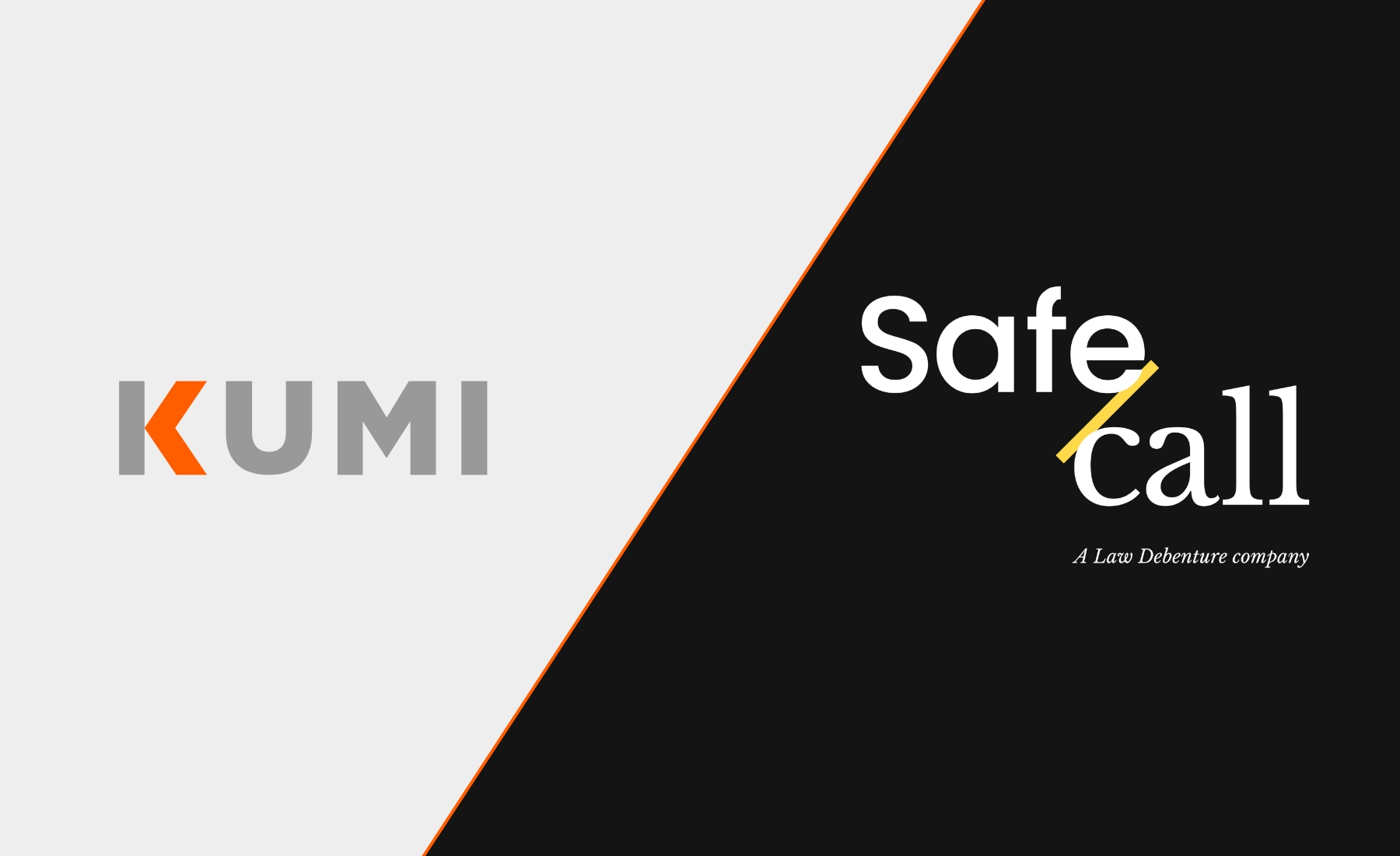 Upcoming Webinar: "Grievance Mechanisms: Improving stakeholder engagement and supply chain transparency"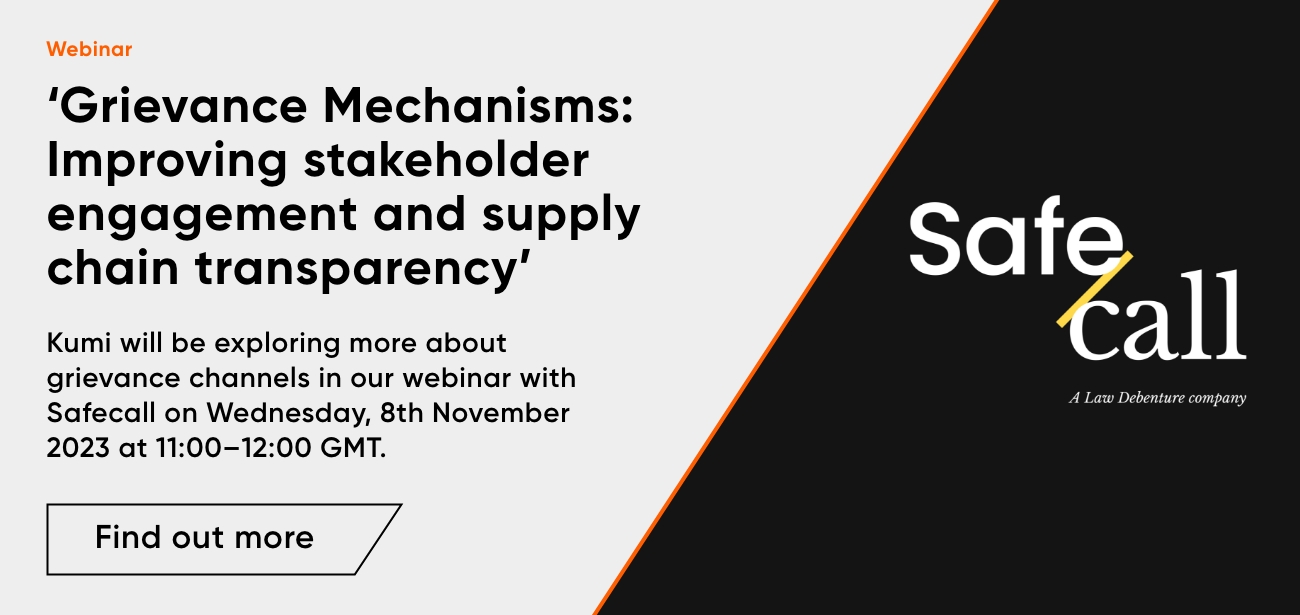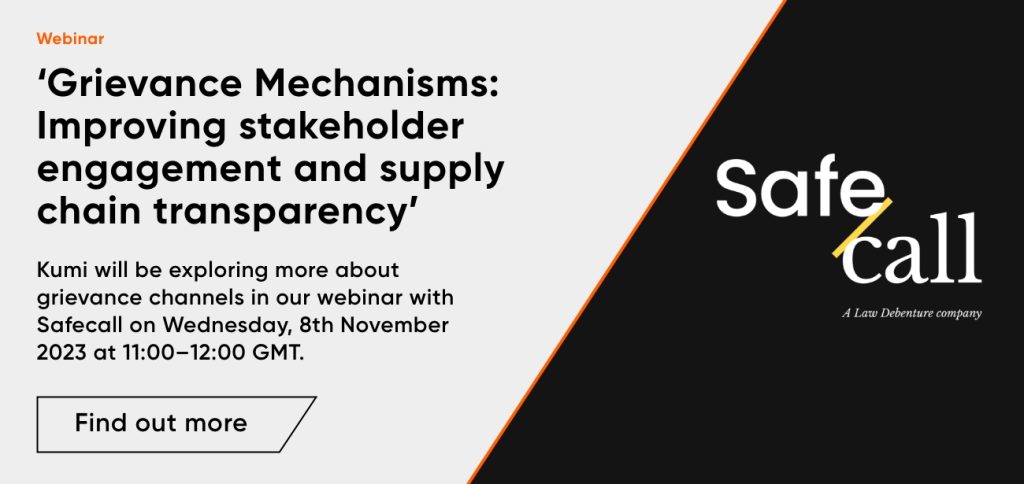 Upcoming Webinar: "Grievance Mechanisms: Improving stakeholder engagement and supply chain transparency"
Wednesday 8th November 2023, 11:00–12:00 GMT
Register here to join Kumi's James Lewry and Safecall's Chancelle Blakey to unravel the essential role of grievance mechanisms in responsible business conduct. The webinar will enable you to:
Explore stakeholder engagement in current regulations.
Understand how companies can meet engagement requirements.
Learn about core components of an effective mechanism.
Separate the myths from the realities surrounding grievance mechanisms.
Explore implementation barriers.
Get practical guidance for your approach to grievance mechanisms.
Engage with our experts in the interactive Q&A. Attendees will receive a best practice guide on "Developing an Effective Grievance Mechanism."
Register here.